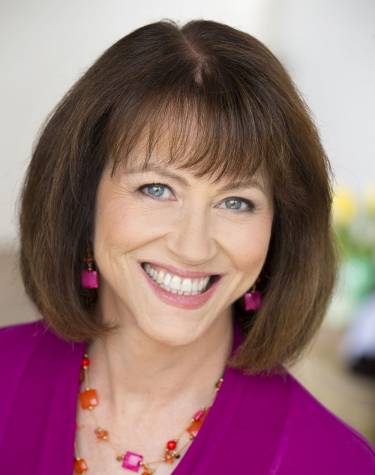 ...a truly gifted and outstanding speaker/teacher... an unlimited resource.
—Phil H.
Program Director, Flagship Athletic Club
Posture, Get It Straight! Look 10 years younger, 10 pounds thinner and feel better than ever!
Posture affects how you look, how you feel, and how you are perceived by others.
Ever caught your own relfection in a window or mirror to see that your head hangs too far forward from your shoulders or that your upper back or shoulders are too rounded or your belly protrudes too much? Slouching immediately makes your mid section a couple inches wider than it really is and puts uneven pressures on your neck and spine. Poor posture is the #1 cause of back and neck pain. The good news is no matter how bad you think your posture is or how long you've had poor posture, IT IS NEVER TOO LATE to improve. You can injoy the rewards of better posture TODAY!
Learn more about Janice
The Benefits of Regaining Good Posture
Stand straighter instantly with the 'One Minute To Better Posture' technique
Look younger, thinner, more vibrant
Instantly lose an inch or more around your middle
Prevent and ease back and joint pain
Stop tension headaches, a stiff neck, "hot spots" between the shoulder blades...even sore feet
Strengthen your abdominals, especially the deepest, most important layer
Improve your performance at workouts or sports
Work more comfortably at your computer
Sleep better--and wake up feeling great
Improve breathing, circulation and digestion
Radiate confidence, health and vitality
Consultations & Seminars
Customized Group Seminars or Individual Consultations that Inform, Inspire and Motivate.
Learn More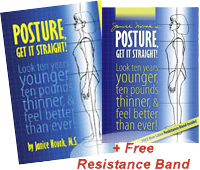 The Book & DVD: "Posture, Get It Straight!"
Fully illustrated with specialized info on computor comfort, cars, sleeping, pregnancy, osteoporosis & more. The DVD contains all of the posture exercises and is formatted in 10-15 segments so you can address problem areas first.
or see
more posture products